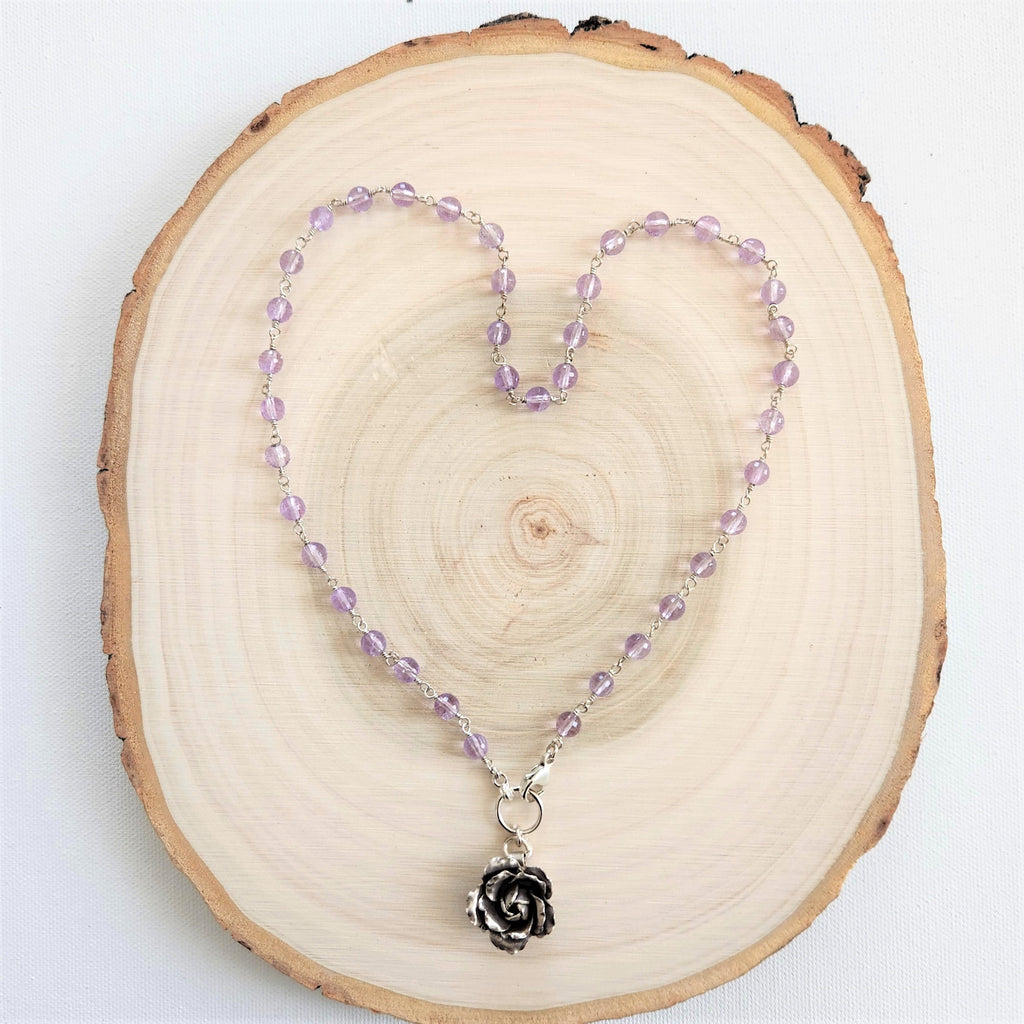 PINK AMETHYST (6MM) NECKLACE WITH ROSE PENDANT-20"
$142.00
PINK AMETHYST NECKLACE WITH ROSE PENDANT
PINK AMETHYST GEMSTONE SIZE = 6MM
925 ROSE PENDANT
ALL COMPONENTS 925 STERLING SILVER --LOBSTER CLASP, ROSE PENDANT, 24G WIRE WRAP, RINGS
LENGTH = 20 INCHES
HANDMADE IN USA
"Pink amethyst has more of a purple hue than pink.  This gemstone is known for its gentle love energy, it helps to bring positivity to romantic and business relationships. Pink amethyst is known for its calm and peaceful attributes, helps to reduce anxieties and fears.  Its energies are beneficial for creativity."