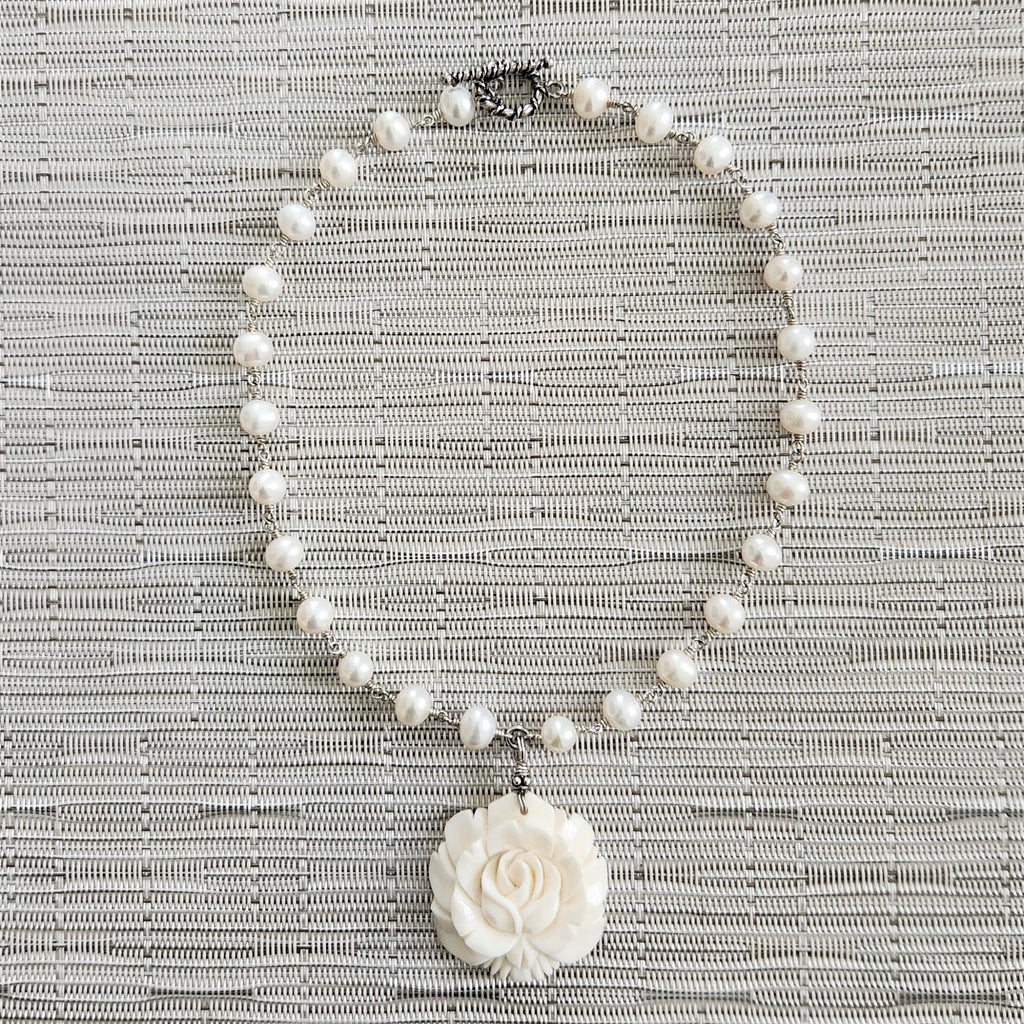 WHITE PEARL NECKLACE WITH CARVED ROSE-17"
$128.00
NECKLACE
White freshwater pearls (size 8mm)
Carved rose pendant
Wire wrapped by hand in USA
All components are 925 silver (wire wrapping, toggle, Bali bead, connector rings)
Length = 17 inches (about 43cm)
"Freshwater pearls are one of the few organic and natural gemstones.
Spiritually, the gems are believed to offer protection, as well as attract good luck and wealth.  They are also well-known for their calming effects."